Our Society in Dunedin runs an active TradeMe account for higher value/special goods that are donated. These are a wide variety of goods which help support our work. Check out our current listings here or by clicking below.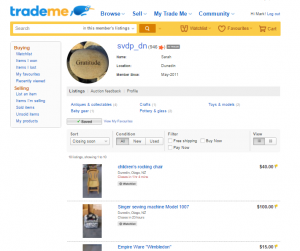 We are always on the lookout for goods that are suitable for selling on TradeMe.
If you have something to donate that you think would be appropriate for listing on TradeMe, please get in touch with Sarah.