Covid-19 update
At the current setting our shops and foodbank are open. Foodbank can be accessed by walk-in between 11am – 2pm, or by calling 034770555 or texting 0210433856 and arranging pick up. Delivery can be arranged on occasion. Please wear a mask when entering our premises.
Now more than ever, our services are required. If you are able to support us in our work, that would be appreciated.
The bank account details are St Vincent de Paul Dunedin 03-0883-0186960-00. Our email is office@stvincentdepauldunedin.nz if you require a receipt. Thank you for helping us to support others.
The Society of St Vincent de Paul (Vinnies) is a  non-profit volunteer organisation whose work primarily involves person-to-person contact with people who have a variety of needs.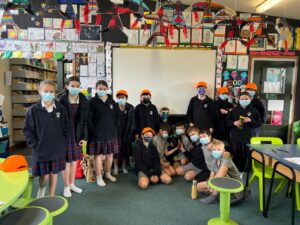 The Society tries to promote self-sufficiency, enabling people to help themselves. Any assistance offered by the Society is given in a non-judgemental spirit of compassion, based on the need of the individual or family.
More information about what we're up to can be found via the menu above.